End to End Digital Lending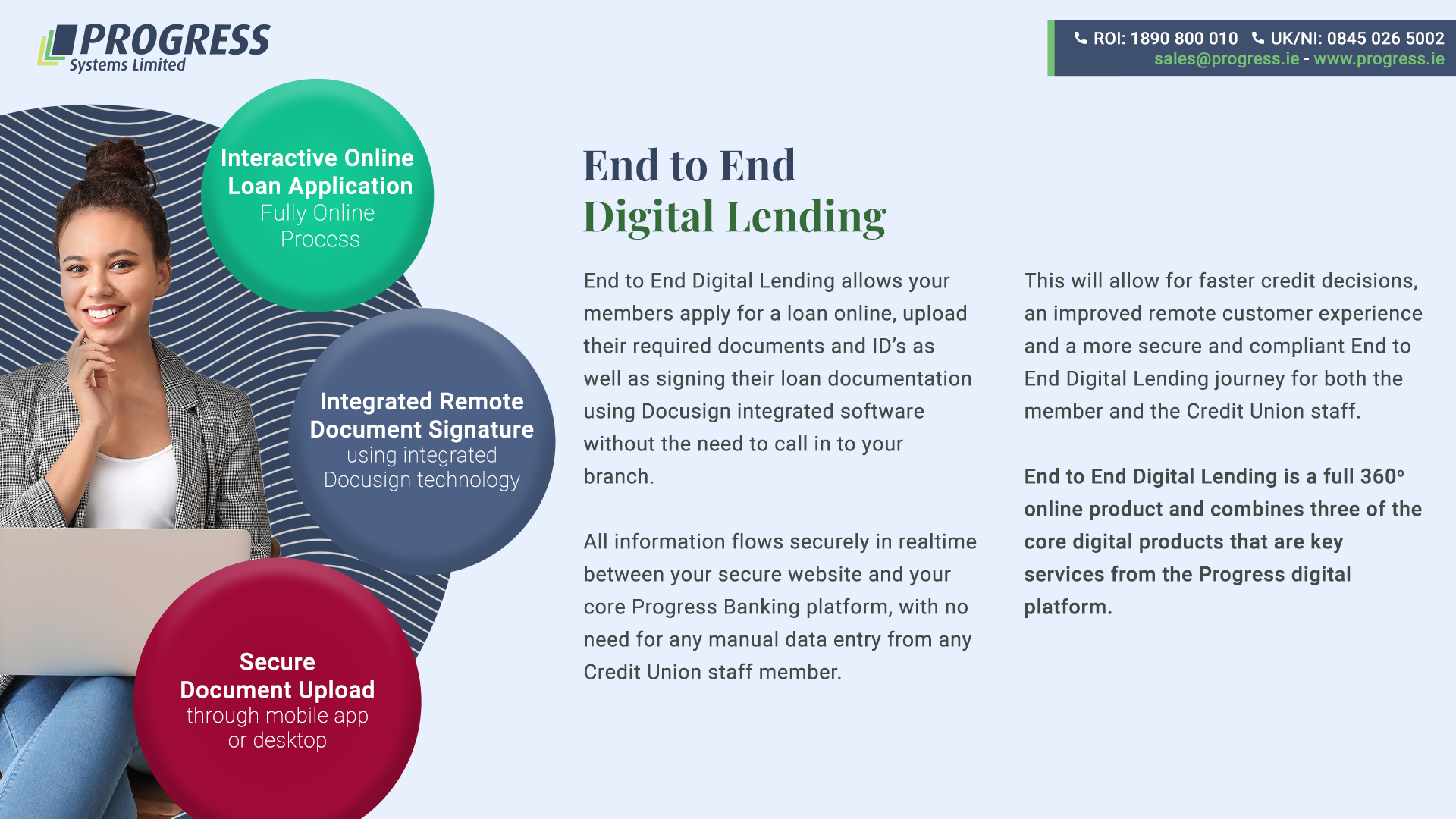 End to End Digital Lending is a key element of our digital service offering to Credit Unions and provides your members with a professional, efficient and cost effective Loan process needed in today's financial services sector.
Keeping your Credit Union open 24/7 for member loan applications is hugely beneficial to both members and the Credit Union alike. No matter what time of day or from wherever they are, your members can apply for loans which feed directly into the Loan Application process within Progress, avoiding the need for any time consuming data entry processes. Your staff can speedily reply to such loan applications online keeping the member up to date on the application's progress.
There are 3 elements to the End to End Digital Online Loan process and all are fully integrated between the credit union website and Progress banking to allow for a secure, compliant and quick turnaround for both the credit union and the member.
Interactive online Loan Application
Secure Document Upload through desktop or Mobile App
Remote Digital Signatures
All 3 will work independently but together offer a complete End to End Digital Lending process.